Welcome!
Please take a moment to read Father Gus' Fundraising Appeal, to learn how you can get involved.
Watch our new video on Youtube!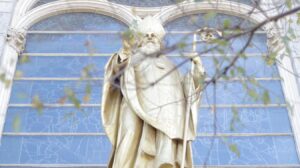 Wonderful articles written by Cheryl Kehoe Rodgers in the Norristown Times Herald.  Check them out!
https://www.timesherald.com/2021/11/06/preserving-st-patrick-church-for-the-future/amp/
https://www.timesherald.com/2021/11/07/windows-of-the-past-lend-legacy-to-preserving-st-patrick-church-for-future/amp/
Check out our fundraising activities.  Stay tuned for more!
Cookie Baking Fun!
Saturday, December 11, 2-4 pm.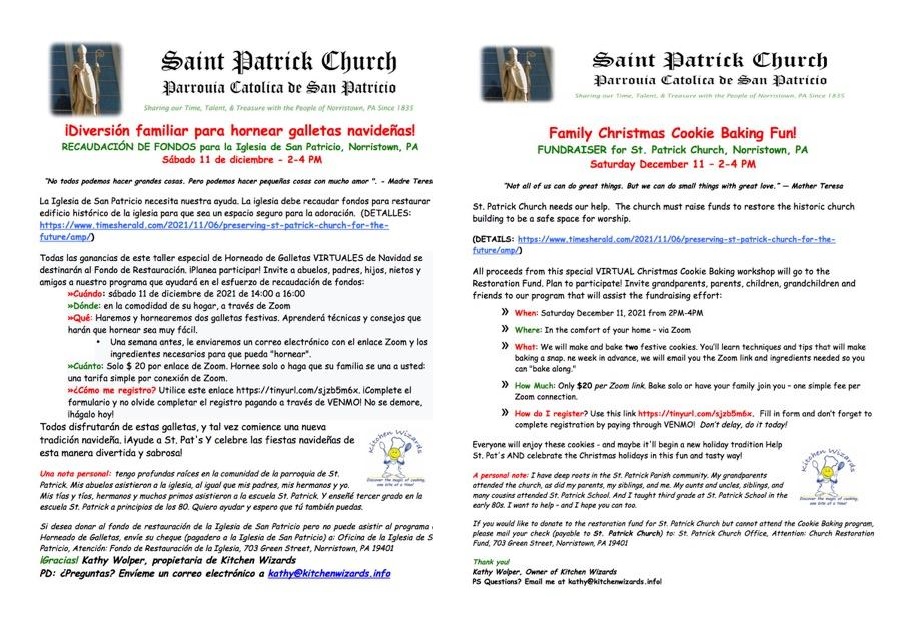 St. Patrick's Religious Education Program is selling desks for students in very good condition for $10 each. If you are interested in purchasing one or more, stop by the Office of Religious Education anytime during office hours (9:00 a.m.). M. A 3:00 p.m M. , From Monday to Friday). Please wear a mask. Wouldn't that make a great Christmas present? For additional information call 610-272-4500.  Face Masks required.

El Programa de Educación Religiosa de St. Patrick está vendiendo escritorios para estudiantes en muybuenas condiciones por $ 10 cada uno. Si está interesado en comprar uno o más, acérquese a la Oficina de Educación Religiosa en cualquier momento durante el horario de oficina (de 9:00 a. M. A 3:00 p. M.,De lunes a viernes). ¿No serían un excelente regalo de Navidad? Para obtener información adicional, llame al 610-272-4500. Se requieren mascarillas.