Welcome!
7/25/22
Great news!  As Work has begun on the restoration of our church, we've reached our goal of $1.6 million. Thank you to all who have contributed.  Thanks to all who are part of making our ceiling project a success!
Our 2nd collections will continue to support other much needed repairs and projects, such as carpeting and stained glass windows.  Thank you again for your continued generosity and commitment to our Church.
Please take a moment to read Father Gus' Fundraising Appeal to learn how you can get involved.

To those considering a donation by mail, please use Donation Form – English or Donation Form – Spanish

 or GIVE NOW ONLINE!

Questions?  Our FAQ can help.
Watch our new video on Youtube!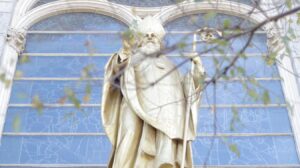 Wonderful articles written by Cheryl Kehoe Rodgers in the Norristown Times Herald.  Check them out!
https://www.timesherald.com/2021/11/06/preserving-st-patrick-church-for-the-future/amp/
https://www.timesherald.com/2021/11/07/windows-of-the-past-lend-legacy-to-preserving-st-patrick-church-for-future/amp/
Check out some our fundraising activities.  Stay tuned for more!
Show your St. Pat's team spirit!
New and now for sale: a large thermal bag for picnics or carrying your favorite soft drinks to the game – $25 OR a light shopping bag that expands to fit your groceries or books with a small "I love St. Pat's" button – $5.00.
Interested? Look for them at church or email your order to mtreisbach@gmail.com for pick up at the church office. Pay when you pick up with cash or check written to St. Patrick Church with "Ceiling Fund" in the memo.
All profits go to our restoration project.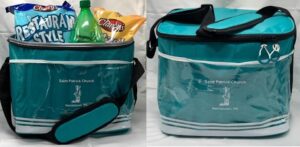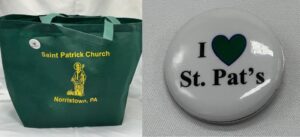 St. Patrick's Religious Education Program has Student Desks in very good condition for a suggested donation of $10 each.
If you are interested, stop by the Office of Religious Education anytime during office hours (9:00am – 3:00pm, M-F).
For  additional information call 610-272-4500.  Face Masks are required.